Sam(/Same) is Five's Pet Turtle that Four won at a Carnival
Sam

'

Born

Unknown

Gender

Male

Species

Animal

Friends

Five,One,Two,Three,Four,Six,Seven, and Three Legged Clam

Owner

Five
Appearance
Edit
Sam has green skin and has a shell.
In Losing Sam Five saw Sam at a Carnaval as a prize for a game that you throw a tiny ball in Sam's fish bowl.  Five wasted his money on trying to win Sam, after failing Four tries to win Sam and he does.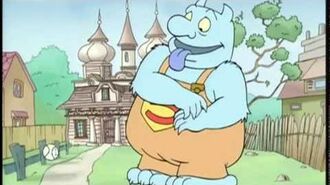 Before Five won Sam at a carnaval Sam was a friend of Three Legged Clam in Voyage To The Bottom Of The Cereal Box when Three Legged Clam told the others he knew Sam and that he can dance.
Sam's pet friends named Frog, Cat, Sheep, Duck, Crocodile, Elephant, Monkey and Bear her love thier pets of eating foods